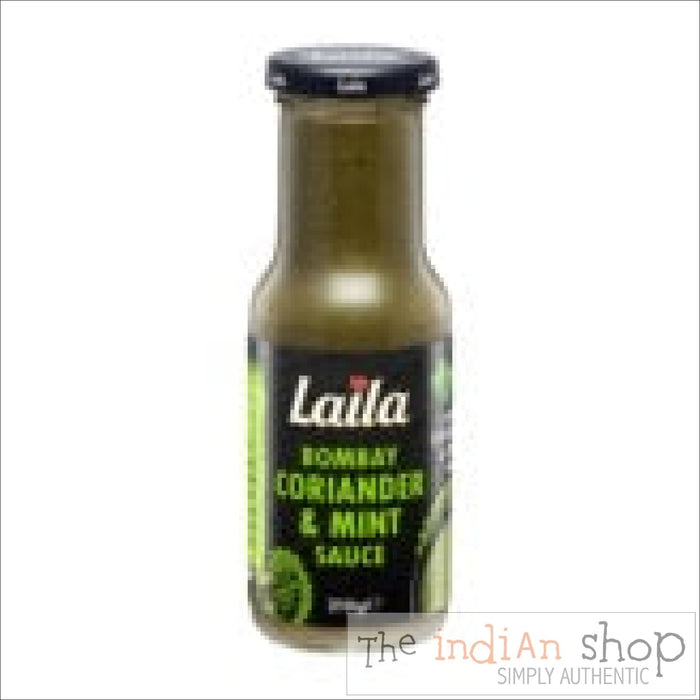 Laila Bombay Coriander and Mint Sauce
Sold out will be back soon
Please read this first
As part of our continuing endeavor to reduce plastic packaging we avoid prepackaged vegetables as much as possible.
So to offer flexibility and prevent wastage we have enabled orders in units of 10g.
For example, if you need to order 250 gm then please select/enter 25 in the quantity field. Similarly for 400 gm please enter 40 in the quantity field and for 1 Kg please enter 100 in the quantity field.

We hope this will encourage you to order only what is required, not excess and therefore reduce food wastage. Thank you so much for your cooperation.
Laila Bombay Coriander & Mint Sauce is a popular Indian sauce made with fresh coriander and mint leaves.
It has a fresh and zesty taste that makes it a perfect accompaniment to Indian meals. It can be enjoyed with rice, bread, or any other Indian dish. It is also great as a dip or spread.
The sauce is made with high-quality ingredients and is free from artificial flavours and preservatives. It is also suitable for vegetarians and vegans.