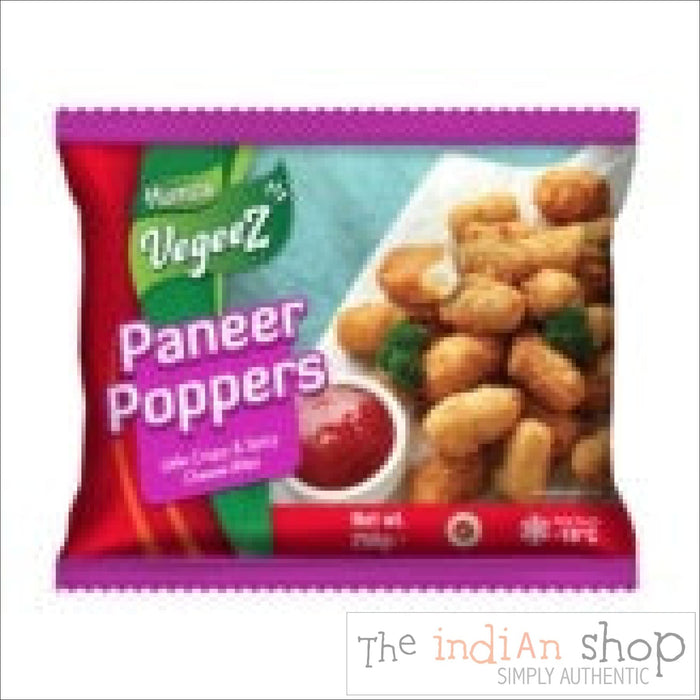 Humza Paneer Poppers
Sold out will be back soon
Paneer poppers are a popular snack in Indian cuisine, and this Humza VegeeZ Paneer Poppers is an excellent choice for those looking for a quick and tasty snack. It is made with high-quality paneer cheese, which is rich in protein and has a mild and creamy flavour.
The Humza VegeeZ Paneer Poppers are coated with a crispy and flavourful batter, making them a satisfying and crunchy snack. They are easy to prepare - simply deep fry or bake in the oven for a few minutes to give them a crispy texture.
The Humza VegeeZ Paneer Poppers are perfect for serving as a snack or appetizer. They can be paired with a variety of dips and sauces, making them a versatile and crowd-pleasing snack.