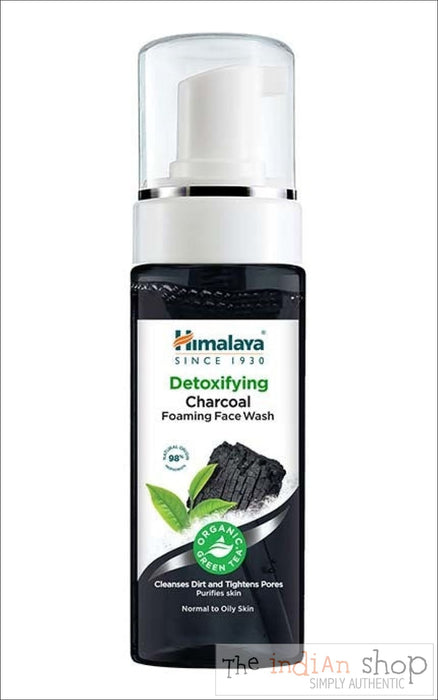 Himalaya Detoxifying Charcoal Foaming Face Wash
Sold out will be back soon
Nature's love and gentle care are all you need for beautiful & radiant skin. Himalaya Rose Radiance Micellar Face Wash contains the goodness of Organic Rose and a blend of Organic Actives which gently remove waterproof make-up, dirt and dullness to reveal your natural glow.
This mild, soap-free foaming cleanser hydrates dull skin, leaving it fresh and radiant. This face wash is suitable for all skin types.
Directions for Use:
Wet face and neck area.
Apply a small amount of Himalaya Rose Radiance Micellar Foaming Face Wash and gently massage the lather gently in a circular motion.
Rinse and pat dry.