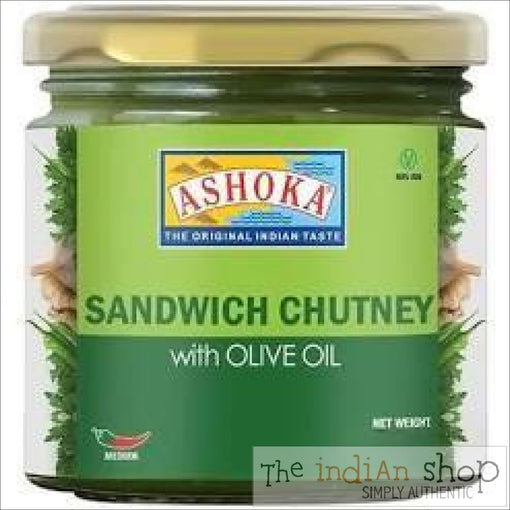 Chutnefy Coriander Chutney
One amongst the Chutney trinity and part of our Staples Range, the Chutnefy Coriander Chutney brings to you that classic flavour that goes perfectly with your crisp Dosai & Vadai & Adai, or a soft and fluffy idli - actually, with anything you'd like a mild and flavourful accompaniment for! 
Dip (or scoop) it up with your breakfast or snack, and enjoy this authentic 'ever-green' chutney flavour made with fresh ingredients! And it's ready in just a stir, so no more chopping, cooking or dishwashing! Just Peel. Pour. Chutnefy. 
Each Chutnefy Chutney comes in an easy, convenient single-use pack to give you the flavour punch that'll hit the spot every single time, and gives you ~120ml of Chutney once mixed - easily enjoyed by 2!
Spice level: Mild
Instructions
PEEL the seal
POUR 80-90ml of normal water - that's right, no hot water needed!
CHUTNEFY by giving it a nice stir, and it's done!
Want to indulge? Add a dollop of Gingelly oil to give the chutney a luscious texture. 
Chef's note: We've got a way we love our chutney - thick and rich! But go ahead and add a little more water once fully stirred to get it to the consistency you'd like to enjoy it in. 
Net Weight: 30g